Harpists: Lilac 94 in Concert on September 16th at 5:00 p.m. at Kenan Chapel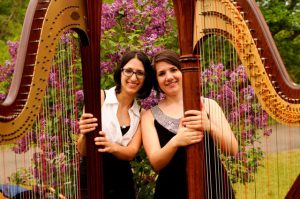 The Star News says, "Christina Brier and Kathryn Sloat of Lilac Duo 94 aren't your grandmother's harpists". They are dedicated to performing new and creative music and have performed in such venues as Eastman School of Music and Milwaukee Art Museum. Lilac 94's program combines music by classical composers like Smetana and Ravel with contemporary pieces to bring scenes from the natural world to life. The chosen name reflects their origins in Rochester, N.Y., the lilac which is the city flower and that they have a total of 94 strings between the two harps.
Concert begins at 5 p.m. with a reception following at the Country Club of Landfall.  Complimentary tickets will be available at the NE Branch of the New Hanover County Library on September 10th. Donations are graciously accepted and appreciated by the Kenan Chapel.
"Like" us on Facebook  or follow us at Kenan Chapel at Landfall on Instagram for up to date information.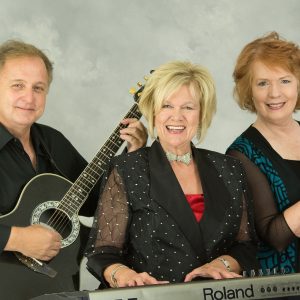 SAVE and CIRCLE THE DATE! SUNDAY, OCTOBER 7TH FROM 5-8 PM AT THE LANDFALL CLUBHOUSE
The Frank H. Kenan Chapel Presents:
                A Casual Cabaret-
Not Your Typical Kenan Chapel Concert
Who: Sylvia Johns Ritchie and Friends: A Class Act
MAKE PLANS TO JOIN Sylvia and her friends, Mel Nichols and Barry Langston,  one of the musical treasures around Wilmington who know how to give an audience a fun evening of wonderful, upbeat music from Beethoven to rock.
Where: Landfall Country Club Ballroom from 5:00pm to 8:00pm
Pick up tickets at the NHC Library NE Branch on October 1st!
Come join your neighbors and friends for listening, dancing and light food fare. Suggested donation of $20 per ticket!